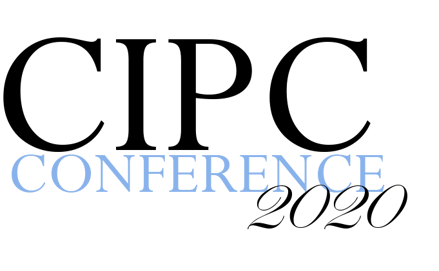 FEBRUARY 5 - 6, 2020 | BELLAGIO HOTEL |

LAS VEGAS
Wednesday, February 5, 2020
11:00 AM Registration and Badge Pick-up
1:00 PM Welcome
Richard Kerr, Chairman and CEO of MarketScout, founded the CIPC in 2012 with the explicit purpose to promote networking, advocacy and education in the private client sector. Kerr will kick off the eighth annual CIPC Conference by outlining the growth of the CIPC, recognizing the efforts of the Advisory Board, and profiling what is to come in 2020.
1:10 PM Dynamics of Forming and Managing A Private Client Agency: Andrew Atkins, Managing Director - Piper Sandler
The private client space is hot. Owning and managing a boutique private client agency is quite different than any other personal or commercial insurance venture.

As Managing Director of Piper Sandler, Andrew Atkins has extensive experience in implementing best practices for Private Client agencies as well helping these agencies position themselves for growth and enhanced profitability. Mr. Atkins will share those experiences and explain how to increase your profit margins, grow your book of business and better work with your carrier partners.

2:00 PM Specialty Segments (presentations made simultaneously)
Option 1 - Why Protect Liquid Assets? Narratives from a Certified Wine Expert: Neil Kaplan, Managing Partner, Cork Counsel
Wealthy clients have many passions. Some of those passions include wine. While wine enthusiasts often take grate care to build their collection, they should be equally attentive when it comes to protecting it. Wine is always changing, therefore it's important to know what makes it a collectible, how it's valued by appraisers and recommendations for proper storage.

Neil Kaplan, an expert wine appraiser and Managing Partner of Cork Counsel, will guide you through the historical context of wine as an investment commodity as he shares practical elements of appraising wine through real life case examples.
Option 2 - Yacht Insurance: Sean Blue, Global Head of Watercraft, AIG
The toys don't stop with planes. Wealthy individuals enjoy yachts too. The complexities of insuring yachts, and for that matter any ocean going vessel, are incredible. Unique, specialty markets provide this coverage. Frequently coverage is placed with non admitted markets.
Sean Blue of AIG will outline the complexities and pitfalls of yacht insurance. Mr. Blue will provide a checklist of essential terms and conditions as well as an outline of the marketplace. This essential information will help you better serve your clients as you dive into the world of ocean marine placements.
Option 3 - Equine, Farm and Ranch: Mark Funk, AVP Farm Underwriting, Chubb + Greg Whaley, VP Lead Underwriter, MarketScout
Private clients enjoy owning farms, ranches and stretches of undeveloped land in rural areas. Sometimes these are working farms or ranches. Other times it is simply a gentleman's ranch or property used for personal pleasure. When wealthy people own farms and ranches, they often times own expensive horses or exotic animals. This exposure creates yet another placement complexity.

Mark Funk of Chubb will explain the intricacies of placing farm and ranch coverage. There are considerable differences in required coverages for a working ranch versus a ranch or farm for personal use. This session will provide you the education necessary to better serve your clients with successful coverage placements.

Greg Whaley, Equine Underwriting Manager and Vice President, MarketScout has over 25 years experience in insuring animals. Greg will profile the underwriting process for insuring all types of animals ranging from equine to bovine to giraffes and exotic game animals. A working knowledge of this unique coverage is essential should your client request you insure a newly purchased horse or exotic animal.
3:00 - 3:45 PM Networking Refreshment Break
3:45 - 4:45 PM Specialty Segments continued (presentations made simultaneously)
4:45 - 5:00 PM Certified Personal Risk Manager (CPRM) Presentation
We will take a few minutes to recognize the recent CPRM graduates as well as all CPRMs that are in attendance.

Dr. William T. Hold, President and Co-Founder of The National Alliance, will outline the progress of the CPRM program and what is in store for the future.

5:00 - 6:30 PM CIPC Diamonds and Dice Cocktail Reception sponsored by Flo Technologies
---
Thursday, February 6, 2020
8:00 AM CIPC Networking Breakfast
8:30 AM Welcome
8:40 AM Leveraging Sales Techniques - Dr. Cindy McGovern, Author and Sales Coach
New business is the lifeline of a vibrant agency, MGA or insurer. We all work very hard to expand our client base. It is extremely valuable to examine what we are doing: what works, what doesn't and why.

Dr. Cindy McGovern, renowned Author and Sales Coach at Orange Leaf Consulting will take you down a path towards successfully growing your business. She will outline the essential steps to capturing new clients and expanding your network.
9:40 AM Specialty Segments (presentations made simultaneously)
Option 1 - Artificial Intelligence, Technology and Deploying It
Sridhar Sunkara, CEO of eBiz Solutions, Co-Founder/CEO of ThinkProxi
John Siegman, Founder of HazardHub
Sridhar loves technology strategy and innovation. With 22 years of experience under his belt, he has been assisting various types of businesses to understand and implement digital transformation for their companies. This helps businesses innovate and build efficient processes, in turn helping their bottom line and paving the way for growth.
John is a pioneer in developing solutions utilizing big data. His 25 plus years of experience in using data sets to better underwrite and manage a portfolio of property risks is being utilized by many of the largest insurers in the US as a tool for risk selection and risk management.
Option 2 - Challenges and Opportunities of a Hardening Market
Throughout the last several years, our clients have experienced wildfires, hurricanes, flooding and massive seasonal inland storms. Insurers are feeling the pain from these catastrophes and most are cutting back capacity or realigning their appetite for risk. The result is a hardening market. These panelists will outline their 2020 plans for providing sensible market solutions to your clients.

Charles Williamson, CEO of Vault
Robert Larocca, EVP of Sterling Risk
William Cole, Managing Director of Price Forbes
Richard Kerr, Chairman/CEO at MarketScout
Option 3 - Innovation: Enhancing Your Resiliency
To ensure you and your team are positioned for the future, learn about emerging trends and insights regarding new product development, risk management innovation and the changing HNW client demands.
Steve Poux, SVP, Risk Management Services & Loss Prevention, AIG Private Client Group
Laura Sherman, CAPI, CPRM, Founding Partner, Baldwin Krystyn Sherman Partners
Scott Pallais, Chairman at Sentinel Hydrosolutions
Gwen Banas, President, Water Security Solutions
10:30 - 11:00 AM Networking Refreshment Break
11:00 - 12:00 PM Specialty Sessions continued (presentations made simultaneously)
12:00 PM Closing Remarks
We wrap up on all the sessions, profile what we learned and get the details for the evening CIPC Pub Crawl in old downtown Vegas.
PROGRAM CONCLUDES
5:00 PM CIPC Vegas Pub Crawl